Why Do You Need ERP System?
Implementing an ERP system within an organization changes the way people work. Top management has to be practical in explaining the reasons for implementation and how the business as a whole will benefit if it is adopted wholeheartedly by the organization staff. The following points can be good justifications for implementing an ERP system


ERP systems allow companies to achieve actual business process automation, managing important tasks on a daily basis across an organization and freeing up staff to focus their efforts on more critical initiatives which require personal attention. This not only boosts the productivity, but also dramatically reduces operating and overhead costs
We Provide Best ERP Software In Bangladesh
When your business starts dropping the ball, lacking proper communications, or you observe you are giving more time in paperwork than in actually running the business, you need to have an ERP system. You need to set up various workflows and methods (automated & manual) which may or may not be documented formally. Implementing an ERP system requires a significant investment of time and money. So if you your organization is not big or complex enough to drive significant.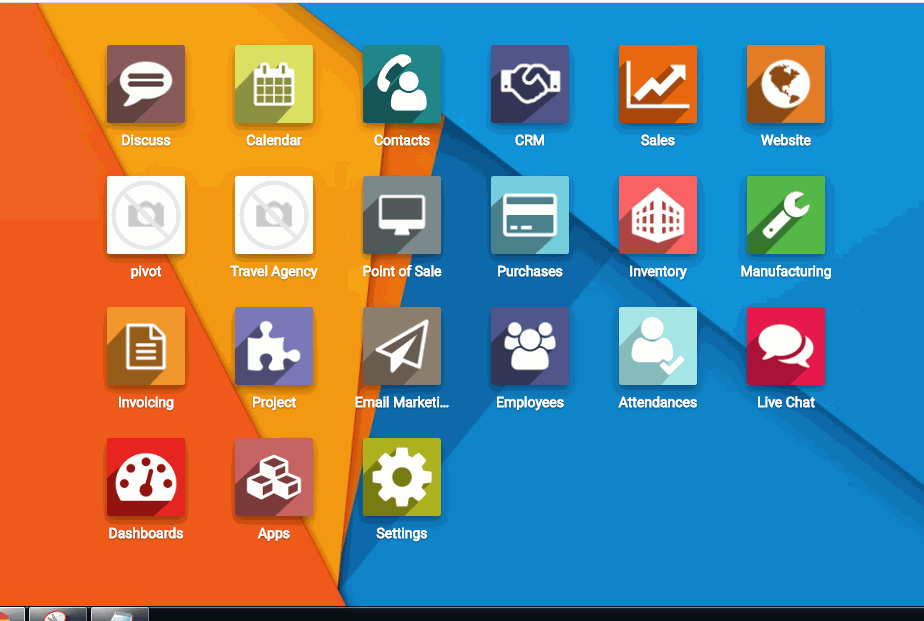 Basic Features
1. CRM
2. Accounting
3. HR
4. Sales
5. Inventory
6. Purchase
7. Project
8. Help Desk
9. Expenses
10. Live Chat
CRM
1. Priorities activities
2. Sales Tracking
3. Schedule Meetings
4. Dashboards
5. Leads Promotion
6. Opportunities Analysis
7. GeoIP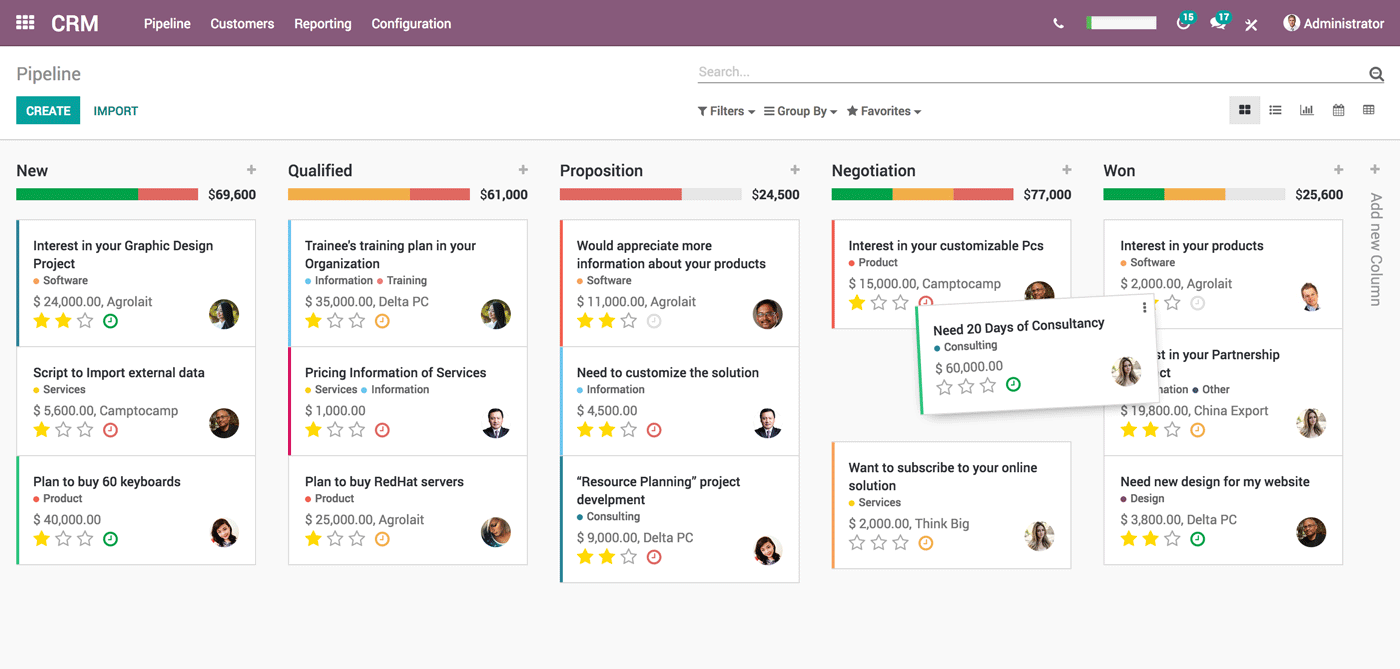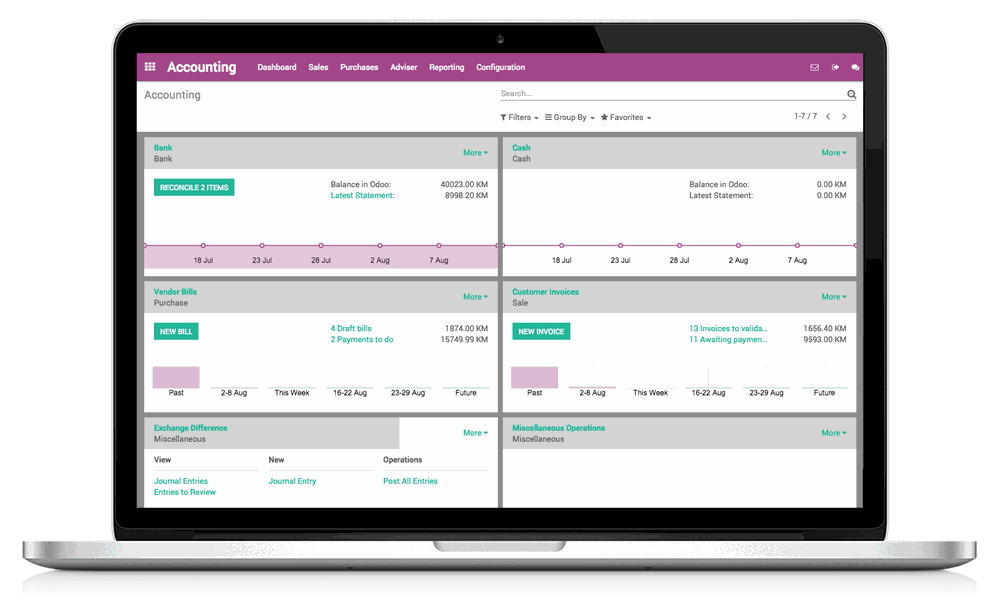 ACCOUNTING

1. Beautiful user interface
2. Accounts Receivable
3. Account payables
4. Pay bills
5. Bank & Cash
6. Reconciliation
7. Performance Reports
8. Analytic Accounting
9. Legal Statements
10. Assets & Revenues
SALES

1. Sell More Efficiently

2. Quotations

3. Orders & Contracts

4. Schedule Activities

5. Product Variants

6. Discounts

7. Pricelists

8. Intuitive Reporting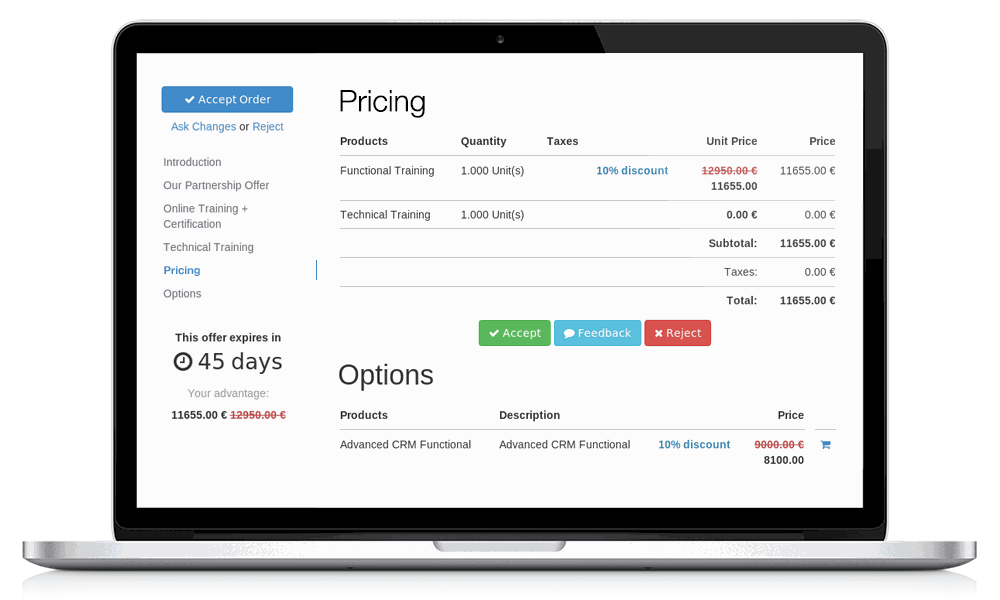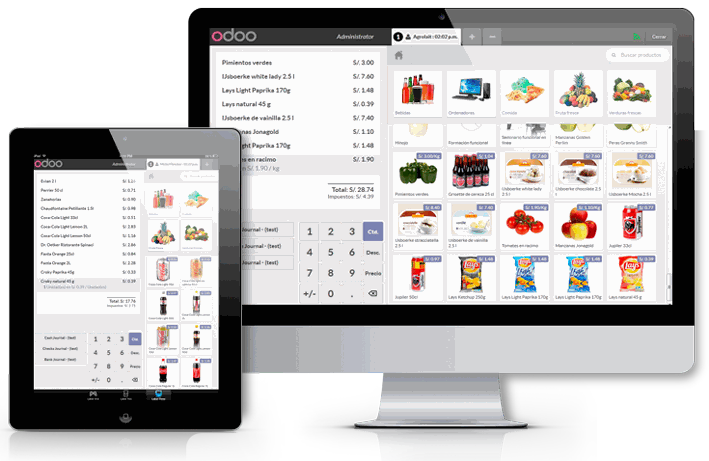 POINT OF SALE (POS)
1. Payments
2. Checkout
3. Store Management
4. Customer & Loyalty
5. Restaurant Management
6. Products
7. Web Application

PURCHASE


1. Requests for Quotations

2. Purchase tenders

3. Manage orders

4. Manage invoicing

5. Handle Products

6. Analyze & forecast

7. Multi company rules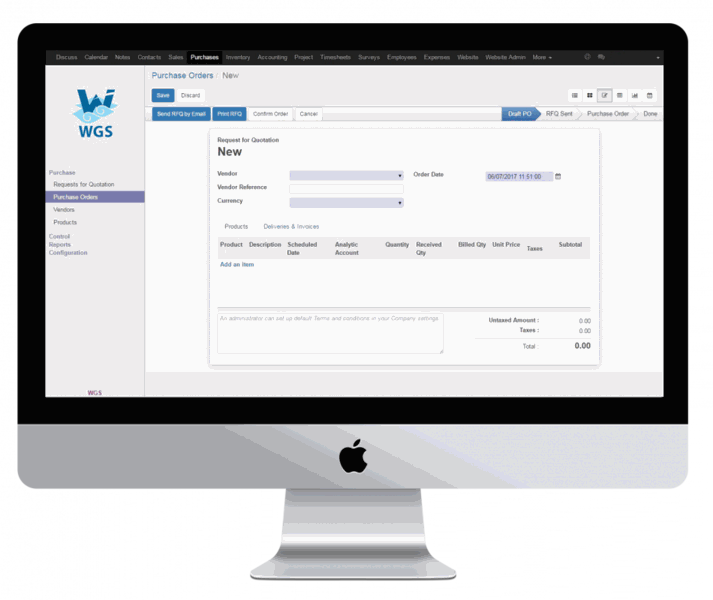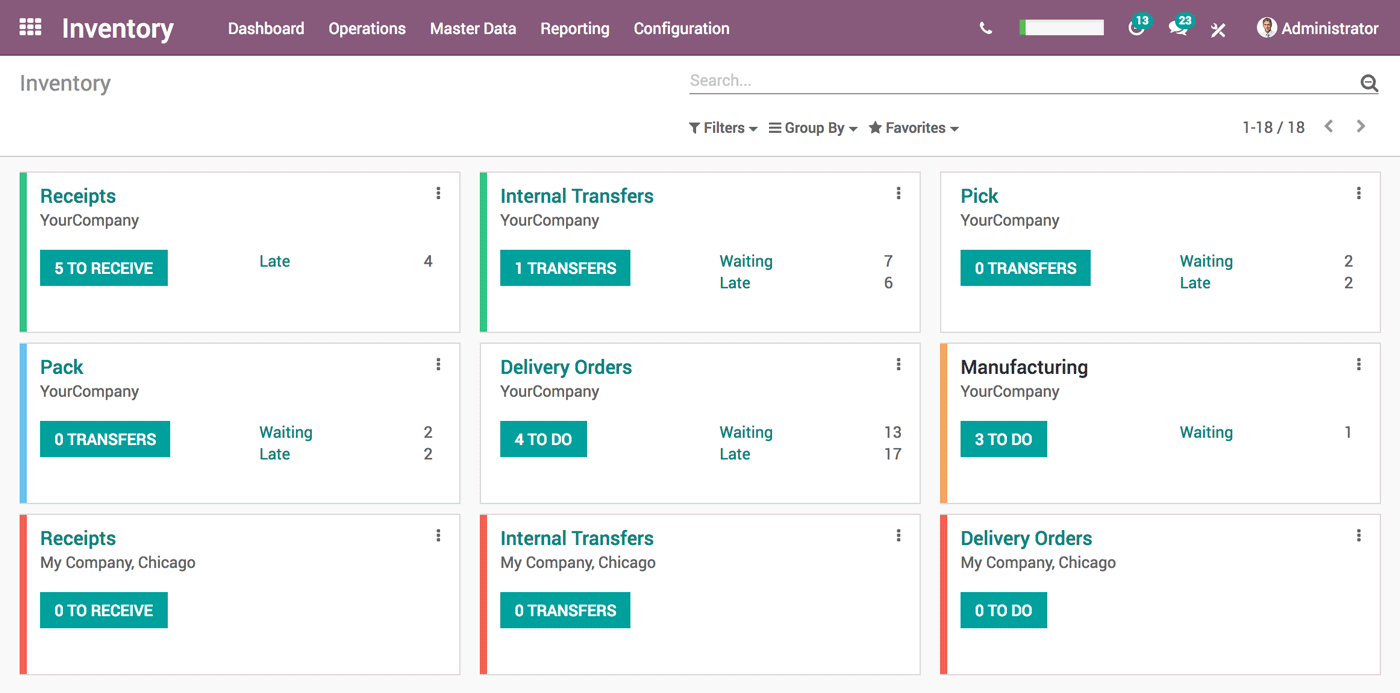 INVENTORY

1. Double Entry Inventory
2. Orders & Contracts
3. Advanced Routing
4. Productivity
5. Replenishments
6. Traceability
7. Products
8. Inventory Valuation
9. Reporting
MANUFACTURING


1. Manufacturing orders
2. Work orders
3. Schedule & Plan
4. Flexible Master Data
5. PLM
6. Quality
7. Maintenance
8. Workcenter Control Panel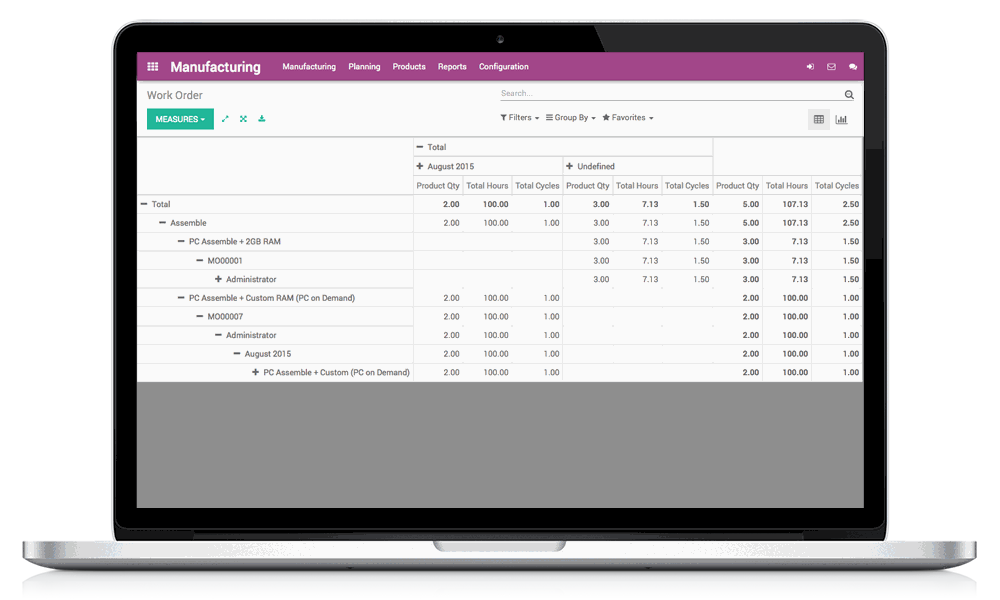 We have – What All you Need?
Complex systems like ERPs and CRMs comes with the generic functionality and robust architecture. "Every Business has their unique hype and every unique business needs unique features and functions to stand out".
In general, every extended functionality or feature upgrade needs the deep understanding of the respective platform which makes it complex to introduce the new functions.
We at Exsellence has created ready to use modules for CRM and ERP Platforms. Our Plugins and Apps helps to focus on both the scalability and Features. You can check them out below-