Double Entry Inventory
The unique Odoo double entry inventory management allows full traceability from the supplier to the customer. Nothing is lost, everything is moved.

Mobile
Scan products in your warehouse using the barcode scanner. Control your dashboards and track orders wherever you are.

Corrected posted transactions
You are now able to update any transaction (picking, manufacturing order) after being posted through the new lock/unlock button.

Modern User Interface
A fast user interface designed for modern inventory management. Get more work done with less effort with or without barcode scanners.

Flexible
Easily manage a single inventory or a complex multi-warehouses environment by activating features on demand.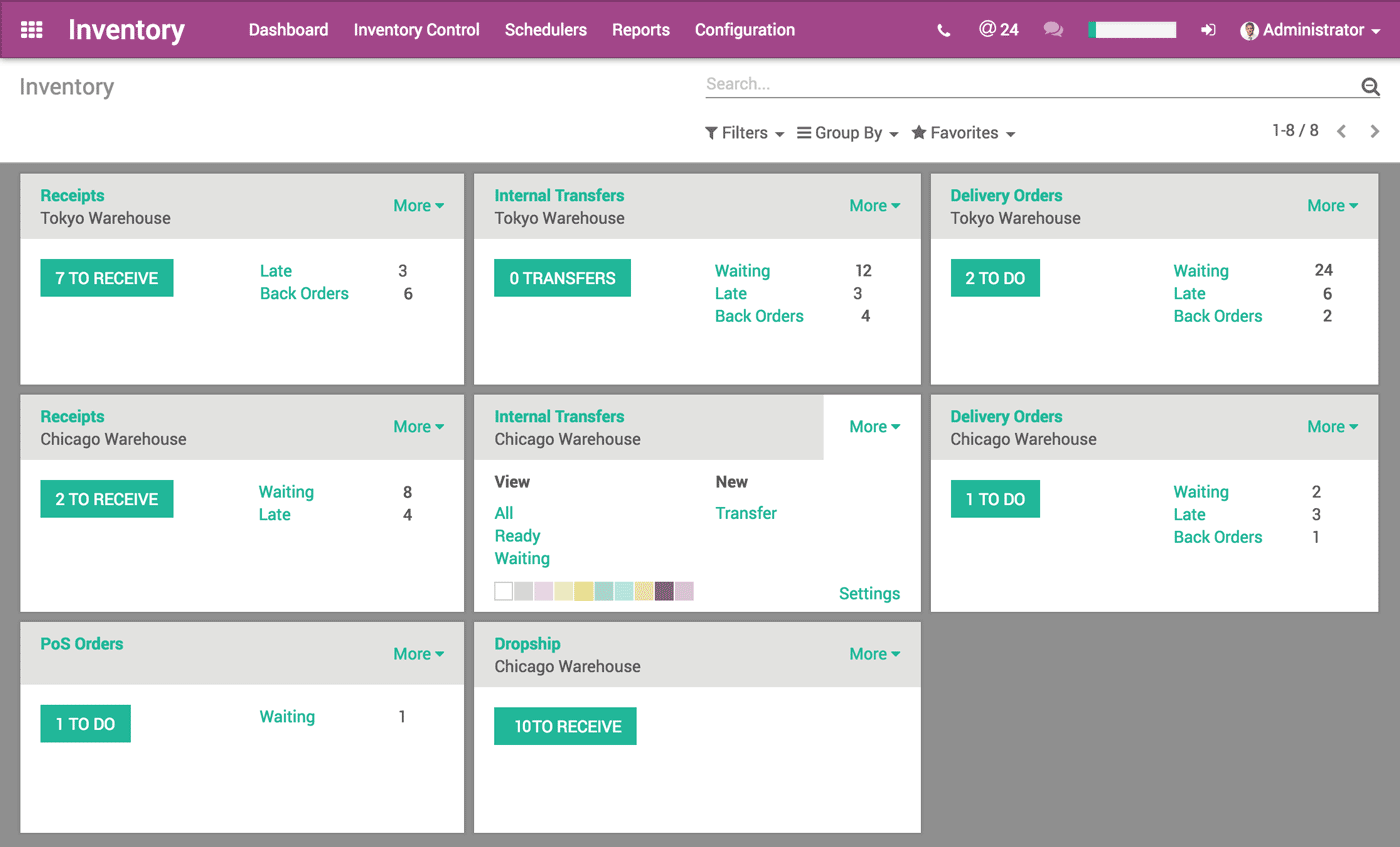 Delivery Orders
Pack orders and deliver with or without barcode scanners. Odoo prepares delivery orders for you based on availabilities.

Inventory Adjustments
Do an inventory for a zone, a specific product, a lot or a pallet/box; Odoo prepares cycle counts for you.

Multiple Locations
Use hierarchical locations to structure your warehouse: zones, rows, shelves, etc.

Manufacturing, Repairs
Use extra apps to manage manufacturing orders, repairs orders, etc.

Receipts
Control incoming products and compare to what was ordered from the supplier.

Packing
Pack products in just a click and assign barcodes to packs for an easy tracking of the orders.

Scrap Products
Scrap products in just a few clicks and get clear reports on scrap: their costs, reasons and volumes.

Stock Transfers
Use the simple transfer interface to move products from one location to another.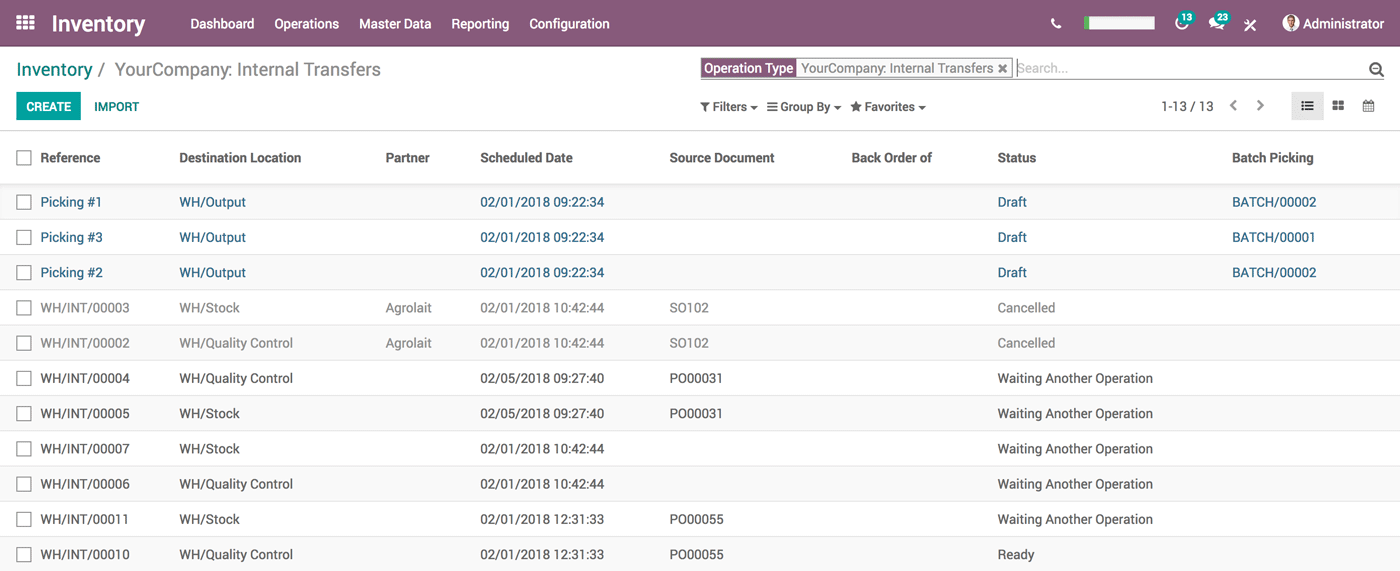 Drop-shipping
Deliver to customers straight from your supplier based on products, orders or customers.


Cross-Docking
Unload incoming material and directly transfer to outbound gates with little to no storage in between.

Put away & Removal strategies
Define your own storage and removal strategies; fifo, nearest available zone, lifo, etc.

Pick - Pack - Ship
Design your own order process flow. Deliver to customers in one step (delivery order) or several steps: picking, packing, shipping.

Push & Pull Routes
From the main container, you can change the background to highlight features.
Multi-Warehouses
Manage all your warehouses with the same system and define replenishment rules between warehouses.

Take a closer look at the product !!